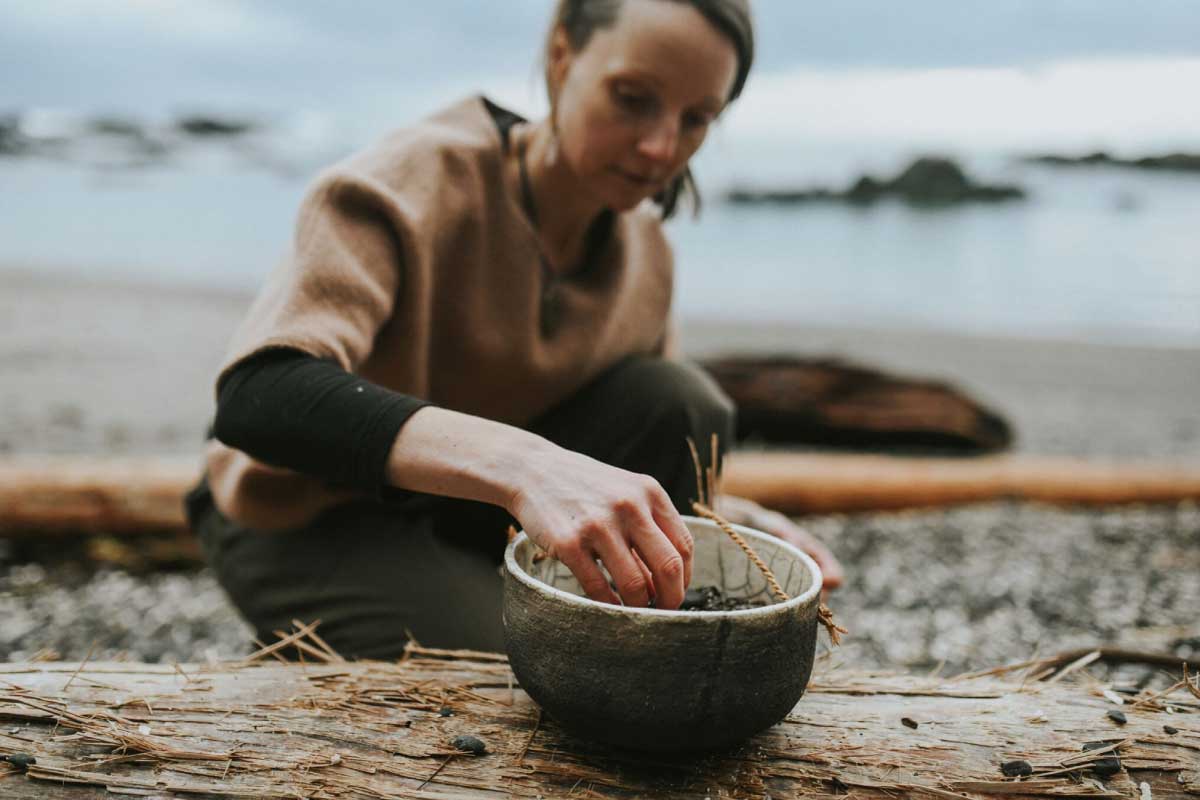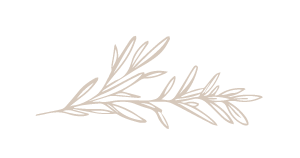 PERSONALIZED CEREMONY & 1:1 RITUAL GUIDANCE
Coming home to ourselves & beholding our hearts in nature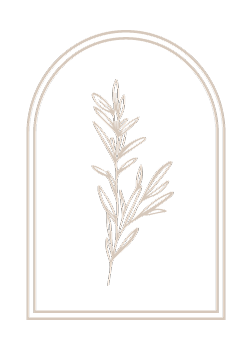 SOUTH VANCOUVER ISLAND & ONLINE
SUPPORTING YOU THROUGH LIFE PASSAGES & INTO DEEPER ALIGNMENT WITH YOUR INNER SEASONS AND THE EARTH'S RHYTHMS.
Whether in your living room surrounded by friends and family, or standing intimately under a rainforest canopy witnessed by the wild ones, the milestones of your journey deserve to be supported, deepened, and celebrated.
I WILL WORK WITH YOU TO…
invite ritual in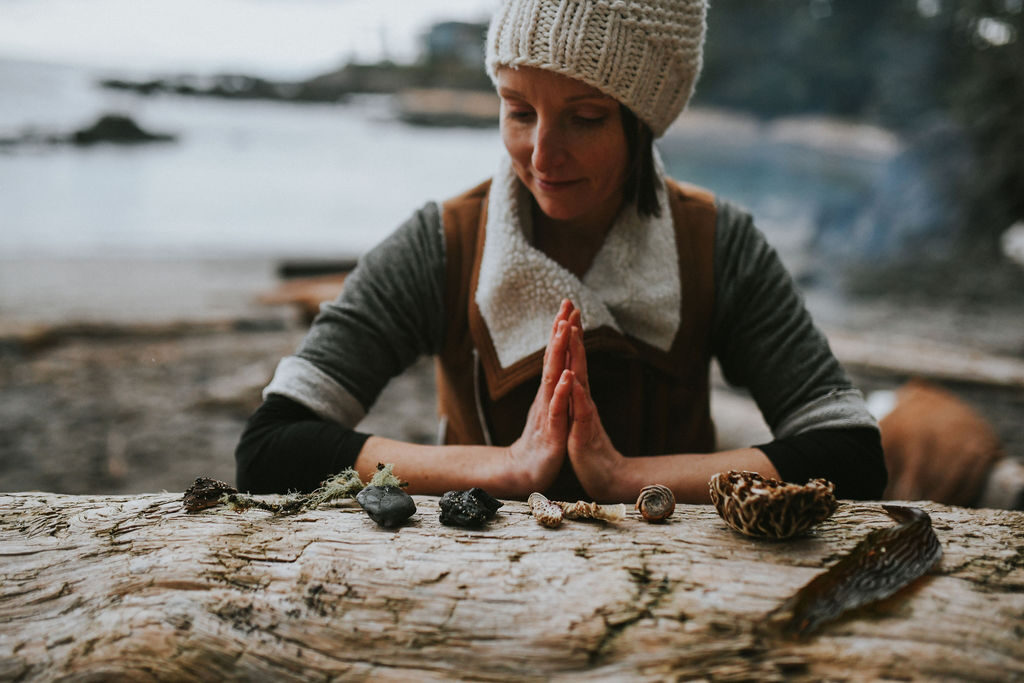 MA in Ecopsychology & Certified Life-Cycle Celebrant®
As a certified life-cycle celebrant and trained inner wilderness guide (nature-based personal development), I've made my passion my work. With over a decade of experiential training in transpersonal psychology and ecopsychology, I have been using earth-based ritual as a way of coming into relationship with our soulful self and the wild world. Having trained as a storyteller and creative writer, story-tracking and the creation of empowering narrative are at the heart of my approach. Combined with my celebrant training specializing in rites of passage, life transitions, and ceremony, I will gather the richness of these multiple streams to best serve you in creating a safe and sacred place to honor the thresholds you cross.
CEREMONY IS
story
Ceremony enacts an empowering narrative, realigning our inner world with the outer changes in our life.
CEREMONY IS
empowerment
it is a powerful way of reflecting on the past, setting clear intentions in the moment, and opening to Mystery.
CEREMONY IS
community-building
We deepen connection with our community as they witness us in our transformations.
CEREMONY IS
in our DNA
Since times immemorial, we have marked and celebrated life through rites, connecting us to the wider world.
CEREMONY IS
sacred
It is beholding the extraordinary in the ordinary, as we embed our daily life into a bigger story, a wild web of life.
CEREMONY IS
rooted in earth
Through ceremony we acknowledge our earthly belonging and our place in this wildly entangled web of life.
CEREMONY IS
Story & meaning making
Receive my intimate writings to your inbox on the power of story, earth-based practices, and reinventing ritual.
I respectfully acknowledge my place as a settler on the stolen Indigenous lands and Coast Salish territories of the Lək̓ʷəŋən/Lekwungen (Songhees and Esquimalt) and W̱SÁNEĆ ((SȾÁUTW/ Tsawout, W̱JOȽEȽP/ Tsartlip, BOḰEĆEN/Pauquachin, WSIḴEM/ Tseycum, MÁLEXEȽ/ Malahat) First Nations, whose timeless relationships with the land continue to this day.  As a guest on this land, may my deep respect and reverence be enacted through my relationship with the rightful stewards and traditional keepers of this land, with the Earth and Waters, with all living entities and sentient beings, and with the spirit guardians of this place.