PROCESS FOR CEREMONY PACKAGE
Your story, honored in its wild authenticity, embedded in the salty breath of the Pacific Northwest.

WHAT THIS JOURNEY TOGETHER LOOKS LIKE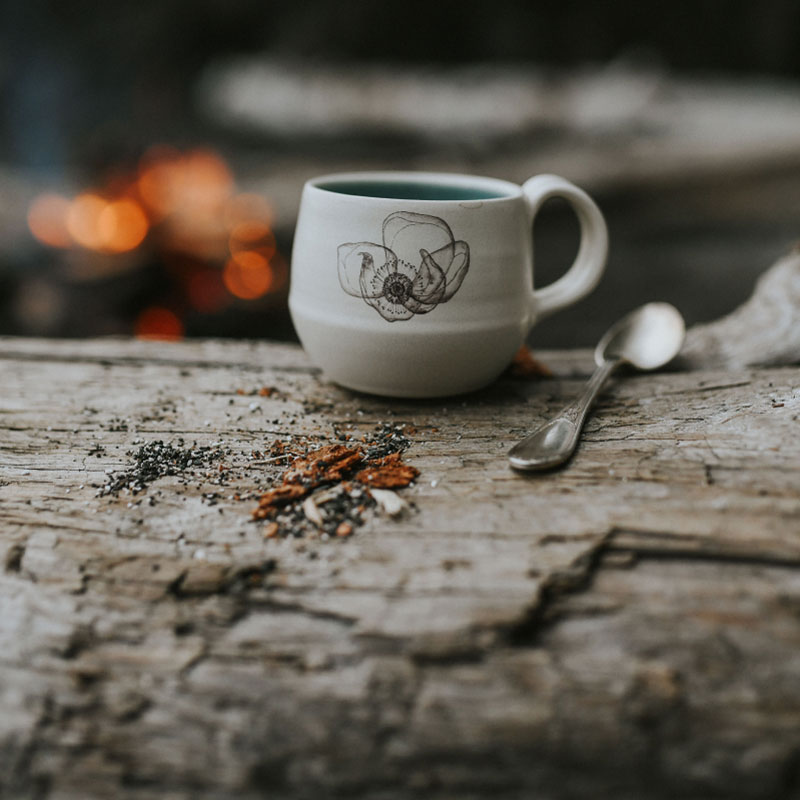 01
COFFEE DATE
Once we've connected through this form, we'll set up a FREE no-obligation interview by phone call, skype or in-person. This way I'll get a basic sense of your needs and you'll get a better sense of how I can serve you. We can become acquainted with each other and make sure I'm the right fit for you! Based on the information you share with me, I can establish a quote. You can get an idea of my prices here. If you decide to work with me, we sign a contract and you make a deposit to engage my services.
02
DEEP DIVE INTERVIEW
Next, we'll meet in-person for an in-depth interview in a cozy indoor setting or in a local forest, beach, or meadow with hot tea in hand… I will hold a space for you to share your story and for us to go into more depth and detail about your intentions and vision for your ceremony or for the ritual support you are seeking.
03
WRITTEN QUESTIONNAIRE
I send you a written questionnaire that you fill out and send back to me. Taking the time to fill out this questionnaire is an integral part of the ceremonial experience, providing the necessary pause and breath in the busy pace of life to reflect upon your unique journey and clarify your desires.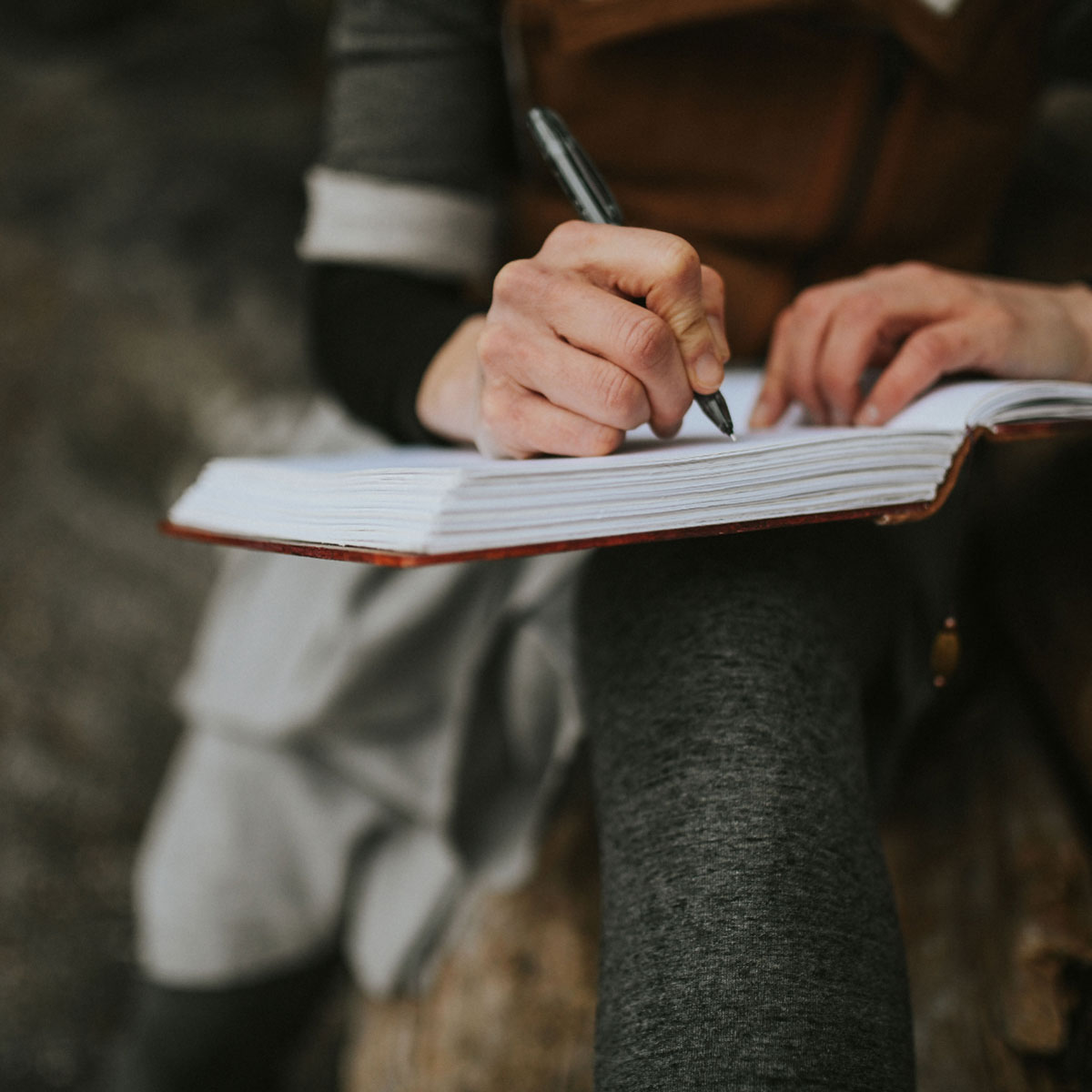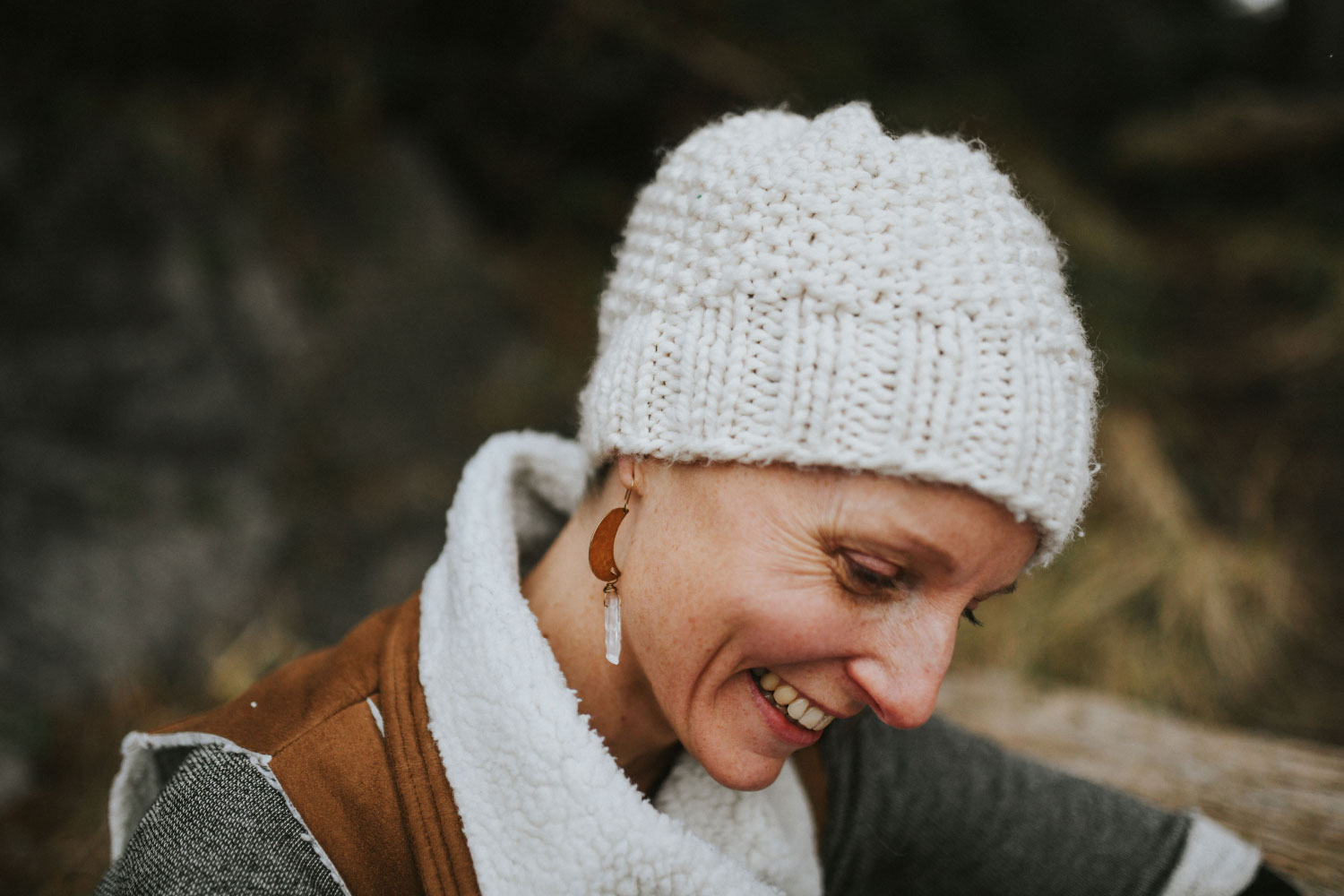 04
CRAFTING PROCESS
Based on our interview and the questionnaire you filled out, I will work to craft your unique and personalized ceremony. We will revise and update your ceremony script through email and phone consultations/support until you are delighted with the result.
05
CEREMONY DAY
I will arrive on site and officiate your ceremony with grace and great care.
06
A BEAUTIFUL KEEPSAKE
Following the ceremony, I will gift you a lovely keepsake copy of your ceremony.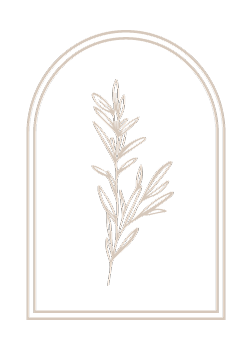 * This outlines the general process for ceremonies.  For more complex ceremonies involving multiple parties, the process is tweaked and adapted to the context. 
PRICING
Packages & Possibilities
Interested in the full ceremony package outlined above?  Or something a bit different?  Have a look at the offers below…
Personal rituals for daily life might better meet your needs than a ceremony; or a facilitated sharing circle might be the perfect fit; perhaps you're seeking nature-based guidance to strengthen your resilience through change; or maybe, you're looking for advice around a ceremony you'll be leading.  As every situation is different and needs vary, we can create a package that suits you – let's talk and co-create!
A note about pricing: 
I will strive to accommodate your means and welcome barter inquiries.
There is a travel fee for locations outside of the Comox Valley or Victoria. 
Phone talk or coffee date
In-depth in-person interview(s)
Questionnaire(s): Personal customized questions to tease out your unique story
Email support: Script drafting, feedback & editing
Final script: Beautifully crafted and professionally-written ceremony
Ceremony officiating
Keepsake
450-650$
Package prices vary based on the size of the ceremony, as well as its simplicity or complexity.
Let's create personal sustenance rituals, practices, and/or self-designed ceremony to deepen your connection to what you care most about and to empower you through change.
Brief phone talk
In-person interview
Questionnaire: Personal customized questions to tease out your unique story
2 personalized session to help you catalyze your intentions of release, renewal and self-care through personal ritual, nature-based practices and self-designed ceremony
300$
Trained in The Way of Council, it is my privilege to help you create a space of deep listening, heartfelt sharing, open presence, and gratitude, to help honor a passage or support you through change.
A circle may be formed to meet once, for example, by close friends gathered to witness a mother's Birth Story after stepping over the birthing threshold.  Or a circle may be formed to meet regularly, as in a circle of mothers who want to meet every month to share from the heart and learn from each other.
This offer includes:
Phone talk
In-person interview
Guidance with circle format, intention setting, and guiding questions
Circle facilitation
200-250$
Recurring circles:  75-125$
There may be times when you are not seeking someone to officiate your ceremony, but are simply looking for guidance in creating a self-lead ceremony. We can meet in-person (or by phone or online) for private consultation(s) to help you design a beautiful ceremony. We will address the creation of the right container for what you are seeking to honour through ceremony, as well as your intentions and goals, how to structure your ceremony, significant elements to include, and how to design befitting rituals.
Consultation package and pricing will depend on your needs, but may include: 1-3 in-depth meetings, celebrant customized research, and a keepsake list of rituals, resources and references.
150-350$
What you can expect from nature-based resilience work

Through personal sessions we will tap into your inner wilderness – your vastness, creativity, nurture, & earthly belonging – to navigate the waves of change with confidence & resilience.
Archetypal lens to unearth our inner resources


Archetypal lens to work with our inner saboteurs

Practices for meeting your allies and kin in nature


Connecting with your dreamscapes

Resilience & reconnection practices for times of ecological upheaval and change
Discover how conversations with the wild world can help you find your bearings during life transitions and times of global change.  Just as rivers, winds, animals, seeds and sun animate and shape the Earth, so the currents of our emotions, thoughts, sensations and imaginings inform our being.  These practices seek to strengthen these inner resources, cultivating greater wholeness, while at the same time deepening our connection to our inner nature and to the natural processes taking place within our world.
75$ / session
Open your heart to the stories
of stones, fur, bones, fern and honey.
Let them find you.
They each have their wisdom to share.
See how your stories hold hands.
"Story is the song line of a person's life.
We need to sing it and we need someone to hear the singing.
Story told, story heard, story written, story read
create the web of life in words."
– Christina Baldwin, author of Storycatcher
There are memorable moments in life. Let me put my my training in storytelling and creative writing at the service of your story, to turn a milestone on your journey into a beautifully-crafted narrative keepsake that will be cherished into the future and passed down through your lineage.
Brief phone talk
In-person interview
Questionnaire: Personal customized questions to tease out your unique story
Script drafting and one round of feedback & editing
Keepsake final script
350$ for a 1-2 page keepsake
150$ for every extra page
Custom illustrations integrated within text at extra cost
"Brooke was an
essential guide

in my motherhood transition"
The way she tenderly and thoughtfully created space for me during my first pregnancy reinforced my conviction that I had the necessary inner resources to go through this passage, held by the generations of women before me, with nature as guide and ally along my journey. During my second pregnancy, when fears bubbled to the surface, Brooke's nature-based practices helped me find a place of comfort and guidance amid the living world. She has been a wayfinder in helping me to embed my daily life within a greater story, and I extend my heartfelt wishes that others may benefit from her gifts and presence.
– Sabine Matzler
let's honour your journey
I respectfully acknowledge that I live with my family and work within the unceded traditional territory of the K'ómoks Nation.